14 Aug

Am I Breaking The Law By Watching TV Shows And Movies Online?

Posted at 14:36h

in

Adelanto Bail Bond Store

,

Apple Valley Bail Bond Store

,

Bail Bond Latest News

,

Bail Bond Process

,

Bail Bond Victorville

,

Bail Bonds Articles

,

Barstow Bail Bond Store

,

Big Bear Lake Bail Bonds

,

Bloomington Bail Bond Store

,

Colton Bail Bond Store

,

Crestline Bail Bond Store

,

Fontana Bail Bond Store

,

Hesperia Bail Bond Store

,

Highland Bail Bond Store

,

Kern County Bail Bond Store

,

Loma Linda Bail Bond Store

,

Los Angeles County Bail Bonds

,

Rancho Cucamonga Bail Bond Store

,

Redlands Bail Bond Store

,

Rialto Bail Bond Store

,

San Bernardino Bail Bond Store

,

Victorville Bail Bonds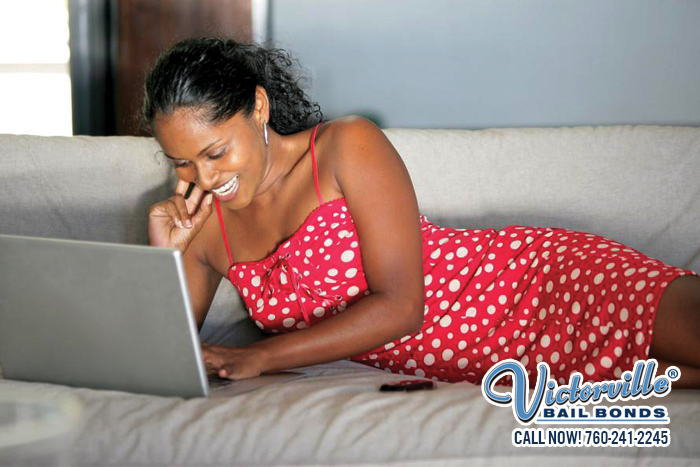 More and more people are increasingly turning on their computers to stream their favorite TV shows and movies instead of flipping on their television set, going to the theater, or renting a DVD. It's cheaper (or even free) and they can watch their shows at their own leisure. There are so many sites on the internet to access shows and movies and boy isn't it nice! But, you must be wondering – it's almost too good to be true that you're probably wondering if all this streaming you're doing is 100% legal. Well, the answer to that remains in that grey, cloudy area called "it depends."
Generally, it's best to avoid the hosting sites that offer you access to multiple links to the same TV show or movie. These sites have embedded the content from a secondary site, which is illegal for the people running the site. You'll notice there won't be any ads or sponsors – a very good indication that this is violating copyright laws.
Stick to streaming content directly from a channel's website like ABC and MTV, or sign-up for popular subscription-based models like Netflix and Hulu. You'll get better quality and you're definitely not doing anything wrong here.
Now, the government goes after those who are posting and sharing the content on sites like those secondary ones that are embedded into others more so that they go after the people watching them. But that does not put you in the clear so be careful of what and how you watch on the internet! Believe it or not it could (hopefully unlikely) result in fines and even a temporary arrest. You can post bail, which you should do with a bail bond from Victorville Bail Bonds.
Just give Victorville Bail Bonds a call at 760-241-2245 if you ever need us (for something like this or any other reason you or someone you love was arrested for) and we'll help out immediately.