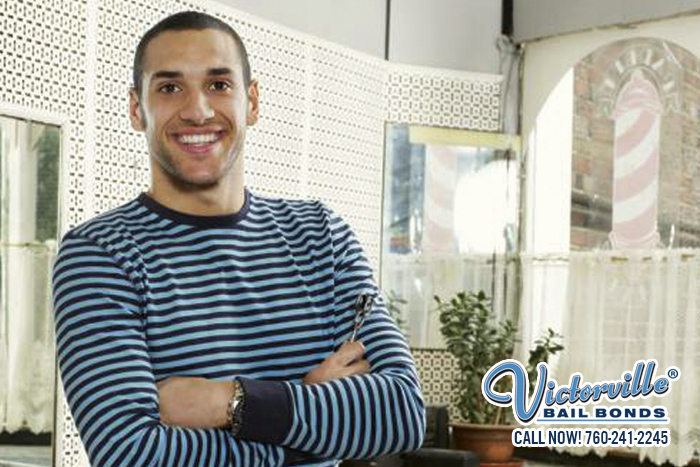 If you have a friend or family member that you need to bail out of jail, then you need to go to Victorville Bail Bonds. We have been helping people rescue their loved ones from jail since our founding back in 1987. We have nearly 30 years' worth of experience behind us and we use that knowledge to make bail bonds easier on our clients.
We have office and bail agents serving Californians all over the state. There is always one of our skilled bail agents close by and ready to help you whenever you need it. Day or night, you can always get a hold of our bail agents because they are available 24 hours a day, 7 days a week.
Need help from a bail agent? Call Victorville Bail Bonds at 760-241-2245 whenever you need to bail someone out of jail.
Our skilled and talented bail agents at Victorville Bail Bonds makes bailing out your friend or family member quick and easy. As soon as you call, just give our bail agent the name of the person you are trying to bail out, his birthday and the county that he was arrested in. Our bail agents will search through the different databases to find your loved one and gather the rest of his information.
After all of the information has been gathered, our bail agents will begin working with you to figure out payment. Bail bonds can be expensive, but you do not need to break your bank account to rescue your loved one from jail. We will work with you to come up with a customized payment plan that fits into your budget.
When you need to bail someone you love out of jail, you want the best help you can find. Victorville Bail bonds is one of the best bail bonds companies in all of California and will help you get your loved one out of jail quickly. We make the bail bonds process quick and easy for all of our clients.