08 Jun

Dad Isn't The Bad Guy, He's Just Teaching You Lessons From Personal Experience

Posted at 17:39h

in

Adelanto Bail Bond Store

,

Apple Valley Bail Bond Store

,

Bail Bond Latest News

,

Bail Bond Process

,

Bail Bond Victorville

,

Bail Bonds Articles

,

Barstow Bail Bond Store

,

Big Bear Lake Bail Bonds

,

Colton Bail Bond Store

,

Fontana Bail Bond Store

,

Hesperia Bail Bond Store

,

Highland Bail Bond Store

,

Kern County Bail Bond Store

,

Loma Linda Bail Bond Store

,

Los Angeles County Bail Bonds

,

Rancho Cucamonga Bail Bond Store

,

Redlands Bail Bond Store

,

Rialto Bail Bond Store

,

San Bernardino Bail Bond Store

,

Victorville Bail Bonds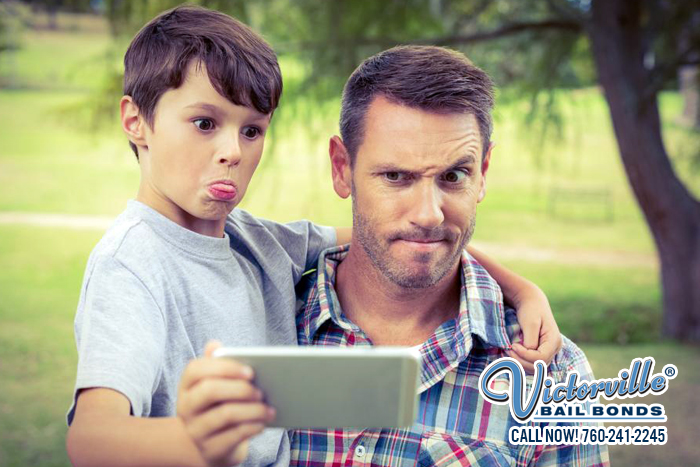 Growing up, you probably thought Dad had been tough, mean, and unfair to you at times. But, that's just how dads are and they do it because they love you and they are teaching you life lessons that will prepare you for when he can no longer watch you under his own roof. You may have disliked Dad at these times, said something unkind, or showed little respect, but with Father's Day coming up in a few weeks, this is your opportunity to show and tell him once again how you understand his parenting style and genuinely love and appreciate it and him now.
You see now that Dad raised you well. You are hardworking, you are educated, and you have excellent values. Today, Dad is a constant aspiration to you. Without him, you would not be the well-rounded man or woman you are. Dad probably had a tougher life than you have. Perhaps he ran into troubles. Maybe he had to work tirelessly to help support himself and his parents, your grandparents. He wants to ensure you have a better life and he does so with his lessons through his own experiences.
This Father's Day, just show Dad how much you love and appreciate him. Make him proud of you for all your accomplishments. If you've had bumps along the road, show him how you've made it through and are bettering yourself. And, Victorville Bail Bonds can help you too so you are not alone. Our number is 760-241-2245 and we can help you through this first step of getting out of jail so you can refocus yourself and improve.
Call Victorville Bail Bonds at 760-241-2245 now to get your FREE consultation.