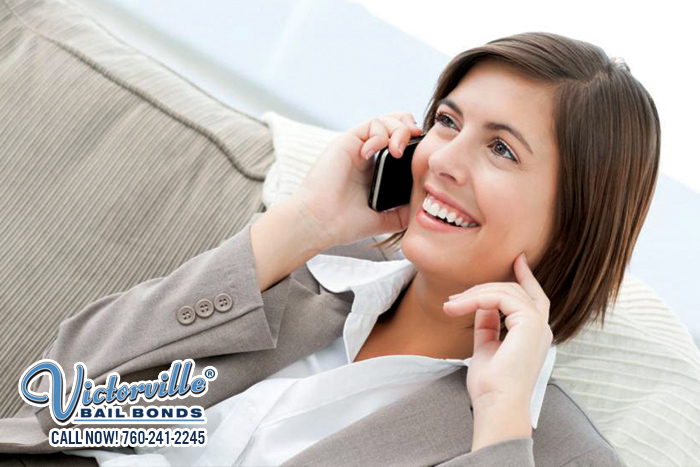 Finding someone you love can be difficult, for some people it takes years. For those who were lucky enough to find their significant other already, you never want to let them go. If your loved one somehow gets arrested, you will do whatever you can to get them bailed out of jail quickly and back home with you.
You will need to find a bail bond company that cares about helping its clients and wants them bailed out as much as you do. You are looking for Victorville Bail Bonds. We are a family-owned company that has been helping the people of California since our founding nearly 30 years ago.
Victorville Bail Bonds has bail agents and offices located all over California. No matter where your loved one was arrested, you can count on our skilled bail agents to be there for you. We can bail your loved one out of any jail or courthouse in the state. Our Victorville Bail Bonds' bail agents are never more than a phone call away and will help you bail your loved one out of jail quickly.
For a FREE consultation with one of our bail agents, call Victorville Bail Bonds at 760-241-2245 today.
Our talented bail agents make bailing someone you love out of jail a quick and easy experience. All you have to do is give one of our bail agents the name of your loved one, his/her birthday, and the county he/she was arrested in. Our bail agents will use that information to find your loved one in the county database and gather the rest of her information.
At Victorville Bail Bonds, we do all of the hard work for you. You simply give us as much info about your loved one that you can, and we will work quickly to get him/her released from jail. Our bail agents are available 24 hours a day, 7 days a week so that you can always receive a helping hand. With our help, your loved one could be out of jail in as little as two hours depending on the county the arrest took place.