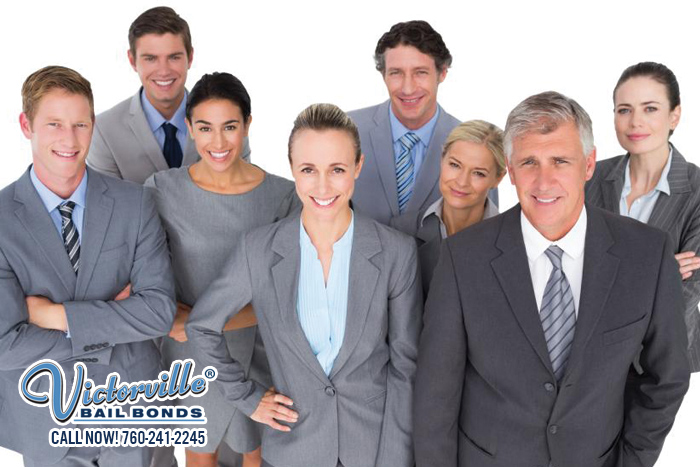 Someone you care about was just arrested, now you are in a frenzied panic as you try to get your loved one bailed out of jail as quickly and easily as you can. You soon realize that doing so is no simple task. Bail bonds can be expensive and some bail bonds companies seem determined to make bailing someone out of jail difficult for their clients. You need to find a great bail bonds company that actually cares about its clients.
The company that you are looking for is Victorville Bail Bonds. We make bail bonds quick and easy for all of our clients and have been doing so since our founding nearly 30 years ago. If you want to get your loved one bailed out of jail quickly and have the entire bail process be easy for you, then you want Victorville Bail Bonds.
Every year our bail agents are put through rigorous training and retraining in order to keep them at the top of their game. When our bail agents are at their best, you receive better service from us. At Victorville Bail Bonds we strive to provide all of our clients with the best bail service in all of California.
Call Victorville Bail Bonds now at 760-241-2245 to speak with one of our skilled bail agents.
As soon as you call, our skilled bail agents help you get the bail bonds process started. Simply give one of our bail agents the name of your loved one, the birthdate and the county your loved one was arrested in. With that information our bail agents should be able to find your loved one in the system and collect the rest of her information so that your loved one can be bailed out.
With help from our talented bail agents at Victorville Bail Bonds, your loved one can be out of jail in as little as two hours depending on the county the arrest was made. Our bail agents will do all of the hard work for you so that you can relax knowing that your loved one is in good hands.