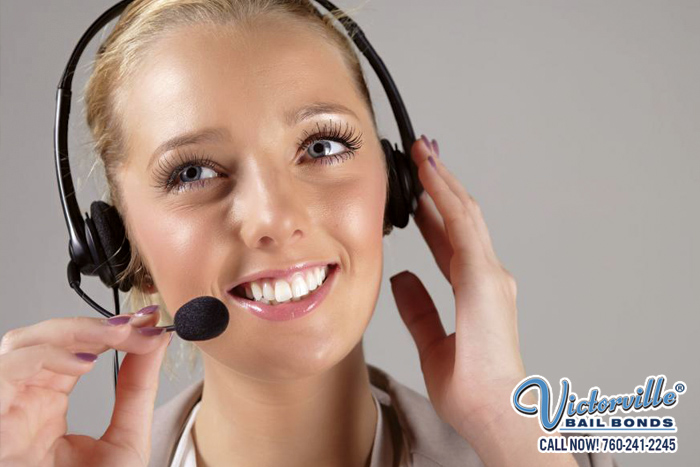 As soon as you find out that your friend or family member has been arrested, you should set to work on bailing him or her out of jail. You would not want to sit in jail by yourself, so do not make someone you love have that experience. Go to Victorville Bail Bonds to get your friend or family member released from jail.
We are a statewide, family-owned bail bond company that has been helping the people of California since our founding in 1987. We have nearly 30 years of experience that we can use to get your loved one out of jail quickly and at a price that you can afford.
Our skilled bail agents are available 24 hours a day, 7 days a week. Whenever you need a helping hand to rescue a loved one from jail, you will be able to get ahold of one of our bail agents. Our bail agents will walk you through the bail bond process and answer any questions you might have about the release of your loved one.
Quality bail help in only a phone call away at Victorville Bail Bonds, so call us now at 760-241-2245.
Our bail agent working in offices and cities all over California. If you happen to be in a city where we do not have a local bail office, one of our bail agent will drive out to meet you. This way there is always a bail agent close by and ready to help you whenever and wherever you need help.
You can always count on getting the help you need from Victorville Bail Bonds. Our bail agent are available night and day, all over the state. We treat all of our clients with the dignity and respect that they deserve and provide them with fast, courteous, and confidential bail help. Do not force someone you care about to sit in jail for an extended period of time.