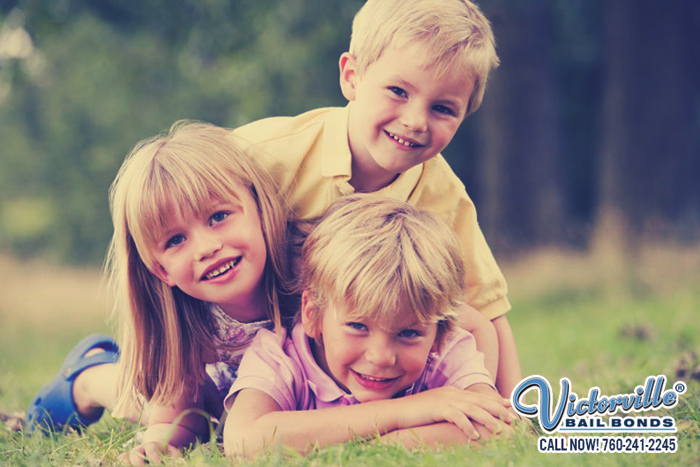 First, we hope that you never have to get to the point of explaining a family member's arrest to a young child. They won't fully understand the concepts of getting arrested and going to jail. It's like figuring out how to explain a beloved goldfish's death to a 3-year-old, but worse for you because it involves a parent or sibling.
That being said, if you ever are thrown into such a situation, it might be helpful to get professional advice from a family therapist, or even a close friend or another family to try and help explain things. Perhaps you don't need to go into full detail. But try to get the basic concept out there. Be prepared for any type of reaction from something almost nonchalant to confusion to anger and sadness. Most importantly, if they ever ask or believe it was their fault, assure them that it was not.
When your child is older, they will learn what really happened and how severe the situation really was. The family managed to get through the situation with the help of lawyers, bail bondsmen and support from friends and family. No other legal issue has disrupted your lives since.
As your bail bonds team, Victorville Bail Bonds will continue to support your family through the entire process. We'll make this as simple and easy for you as possible so you can take care of your family. You can reach us 24/7 at 760-241-2245. We absolutely will not let you down!
For the best bail bond service in California, call Victorville Bail Bonds at 760-241-2245 or click here to CHAT WITH US now.