07 Aug

It's Time For Music Festivals And Illegal Drugs To Break Up

Posted at 14:48h

in

Adelanto Bail Bond Store

,

Apple Valley Bail Bond Store

,

Bail Bond Latest News

,

Bail Bond Process

,

Bail Bond Victorville

,

Bail Bonds Articles

,

Barstow Bail Bond Store

,

Big Bear Lake Bail Bonds

,

Bloomington Bail Bond Store

,

Colton Bail Bond Store

,

Crestline Bail Bond Store

,

Fontana Bail Bond Store

,

Hesperia Bail Bond Store

,

Highland Bail Bond Store

,

Kern County Bail Bond Store

,

Loma Linda Bail Bond Store

,

Los Angeles County Bail Bonds

,

Rancho Cucamonga Bail Bond Store

,

Redlands Bail Bond Store

,

Rialto Bail Bond Store

,

San Bernardino Bail Bond Store

,

Victorville Bail Bonds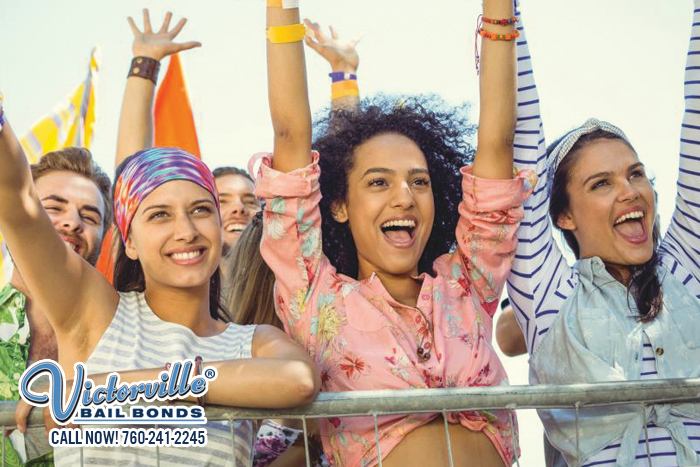 We're in the middle of festival and concert season and while we've seen a mostly enjoyable and positive time, we still came across a few party crashers. We want to prevent what we can, as much as we can, so we're here to warn you about the stuff that gets most people at festivals and concerts in trouble: drugs.
Drugs are illegal. 100% illegal. Which drugs? All the drugs a person will try and sneak into a venue. They're dangerous. They're illegal for a reason.
Two women died of suspected overdose of drugs at a recent Southern California music festival that was held over the first weekend of April. Alcohol consumption may have contributed to their death, as well as the heat. This is not the first time such a death has happened at a music festival.
Being caught with drugs can result in huge fines and even jail time. On top of that, other consequences you have to pay are dents into trust and relationships with your loved ones like your parents, as well as any damage you have done to your body and your health.
We hope that your worst-case scenario would be simply being caught with the drugs and getting arrested. We hope your worst-case scenario does not end like the two young Southern California women. We hope you never reach this worst-case scenario.
But if you do, or a friend of yours does, our Victorville Bail Bonds team can help get you out of jail. It's not our job to punish people who have done wrong, or only help those who are being falsely accused. Our job is to help every person who needs bail assistance. If you need our help in getting out of jail because you were caught with drugs (or another crime), call us. Our number is 760-241-2245. We're here to help you get out of jail and return home where we hope you continue to enjoy music and fun, but wisely and safely.
Call Victorville Bail Bonds at 760-241-2245 now to get your FREE consultation.