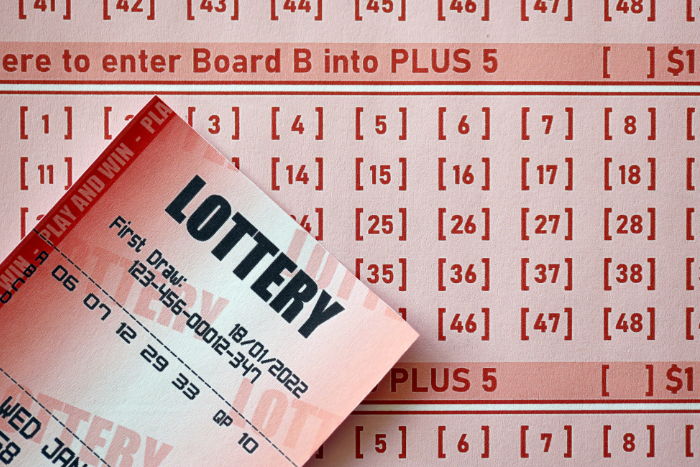 16 Jan

The Smartest Way to Handle a Big Lotto Win

With the Powerball jackpot soaring to over a billion dollars, people are stocking up on tickets. Even people who have never played the lotto before are purchasing a ticket and daydreaming about what they will do if they strike it big.

Since there is always a chance that you could win, dedicating a few minutes to learning what you should do if you happen to have the winning numbers is a good idea.
Sit on the News
The best thing you can do if you find out that you're holding the winning numbers is to put your lotto tickets in a really safe place, like a safe deposit box, and sit on the news for a while. Don't tell your family, don't go directly to the state lotto office, and don't make any huge purchases. Give yourself some time to come to terms with what has just happened and to think about how this will change your life.
It's also a good idea to spend some time thinking about what major life changes you want to make and what you want to remain the same.
Seek Financial and Legal Assistance
Before you contact the lottery office, it's a good idea to connect with both a legal advisor and a good lawyer who has a solid financial background. Both of these professionals will help you explore all of your options so that you can best decide how to handle your lotto winnings.
While you're working with your financial advisor it's a good idea to have them consolidate your debts so that the first thing you do with your lotto winnings is paid things off. Knowing that all of your outstanding debts are handled allows you to sit back and enjoy your winnings.
Have a Plan in Place to Deal With Loved Ones
It's possible that learning about your stroke of good luck will bring out a side of your loved ones that you've never seen before. Some will be genuinely happy for you. Some will be jealous. Some will believe that you are now the perfect person to hit up for money.
Before letting your loved ones know of your windfall, sit down and decide how you want to handle financial gifts and loans. Not only should you determine who will benefit from your lotto win, but you should also have an explanation ready for when you find yourself in a position of having to tell someone no, you won't help them out.
Look To the Future
One of the mistakes that some lottery winners make is assuming that the money will be around forever. They go on a spending spree and drastically change their lives only to find out that the money spends faster than they thought, especially when tax season rolls around.
Before you start spending your lottery winnings, you should think about how much you need to add to your retirement fund, how you'll pay your way as you get older, and potentially have to deal with health problems and other expenses that could crop up. The more of your winnings that you can set aside for your future, the better.
Explore Tax Deductions
Taxes will eat into a large chunk of your winnings. And they will continue to do so. Sit down with your financial advisor and learn about the different things you can do to minimize the amount of taxes you have to pay. Some choices you can consider include charitable donations, and maxing out your 401K.
Once you're satisfied that you have thought through everything, have set up a good financial plan, and are fully prepared for the different ways the winnings will change your life, it's time to contact the nearest lotto office and start the process of collecting your lotto winnings.